Partnerships can streamline your clinical trial
511 (updated: 17-11-2022 14:35)
12-05-2022 20:08
Did you miss the webonar about how partnerschips can streamline your next clinical trial from Xtalks?
Or did you join the live webinar but want to review the presentation, click below to watch the recording.


In this webinar Simon Klaasen, Sandra Tobisch and Derk Arts, discussed:
The importance of interoperability to reduce site and patient burden
Considerations for integrating multiple data sources to create a seamless patient experience
Strategies for navigating regulations in patient recruitment and decentralized clinical trials.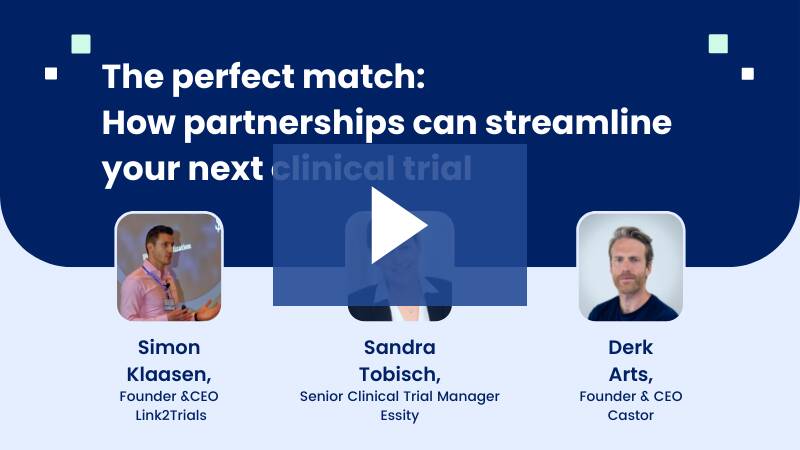 Like or Share